MINISO is a general merchandise sales company specializing in household goods and consumer goods, including cosmetics, stationery and toys. found/Founded designed an LED mirror targeting women in their 1020s. By using the 'small tree' as a design metaphor and reinterpreting it, it can be used as an object on a desk that anyone can feel familiar with. Straight elements were excluded as much as possible and simple yet soft curves were emphasized.
MINISO는 화장품, 문구류, 장난감 등을 포함한 가정 용품 및 소비재를 전문으로 하는 잡화 판매 기업이다. found/Founded는 미니소를 위한 1020 여성 타겟의 LED 거울을 디자인하였다. '작은 나무'를 디자인 메타포로 사용하고 재해석하여 누구나 친근하게 느낄 수 있는 오브제로 활용할 수 있다. 직선적 요소를 최대한 배제하고 단순하면서도 부드러운 곡선을 강조하였다.
Client : MINISO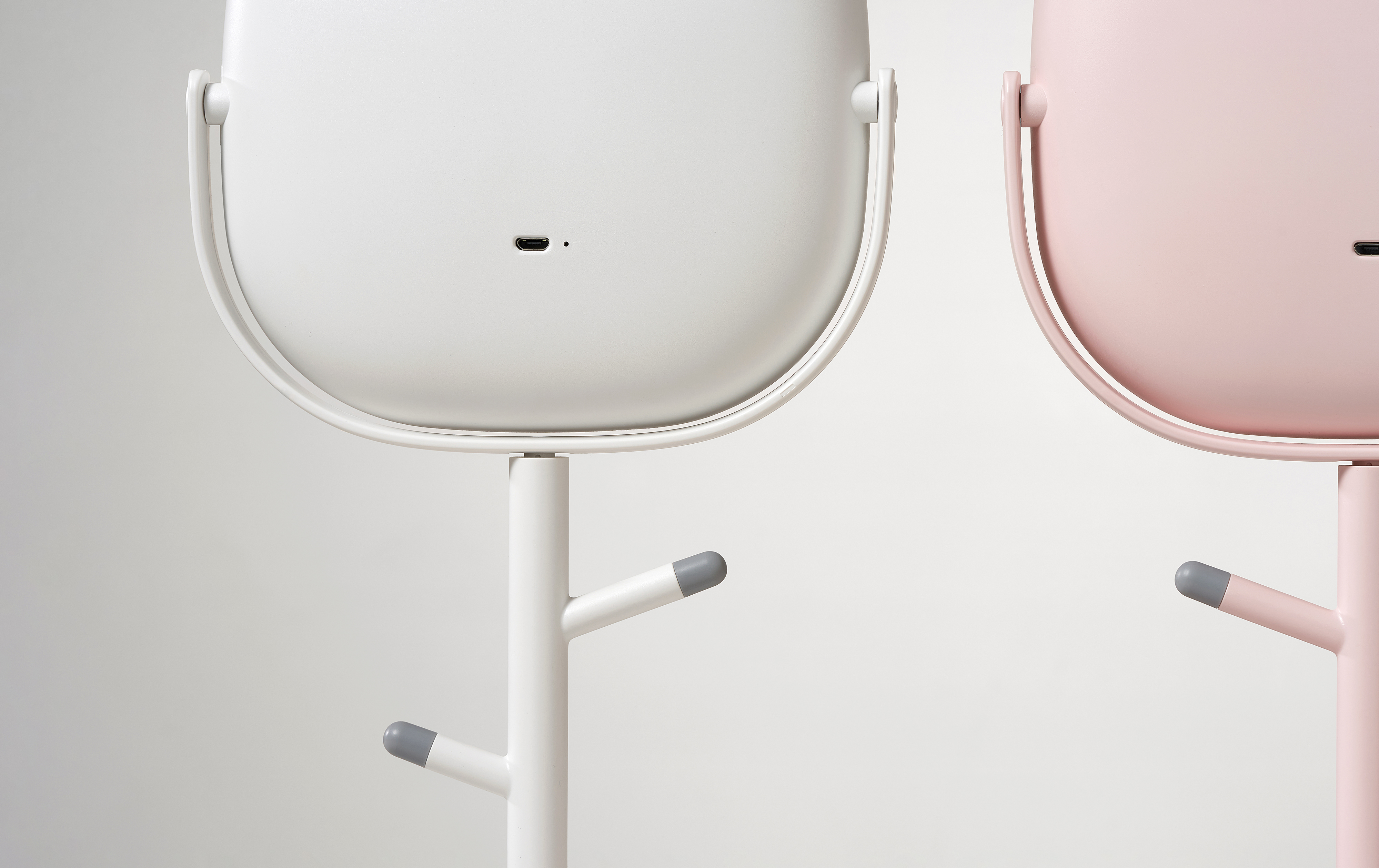 Craft Object Aroma Diffuser ︎

This product is an aroma diffuser where you can feel the elegance of crafts. The mechanical elements of the product are hidden as much as possible. And craft elements were designed as a design concept. There is a power button and a charging port on the back of the product. This aroma diffuser will be used as a craft object in the space.
공예의 우아함을 느낄 수 있는 아로마 디퓨저 이다. 제품에서 기계적인 요소를 최대한 숨기고, 공예적인 요소를 컨셉으로 디자인하였다. 제품 뒷면에는 전원 버튼과 충전 포트가 있다. 아로마 디퓨저는 공간에서 공예품으로써 사용될 것이다.
Client: Bloomy Lotus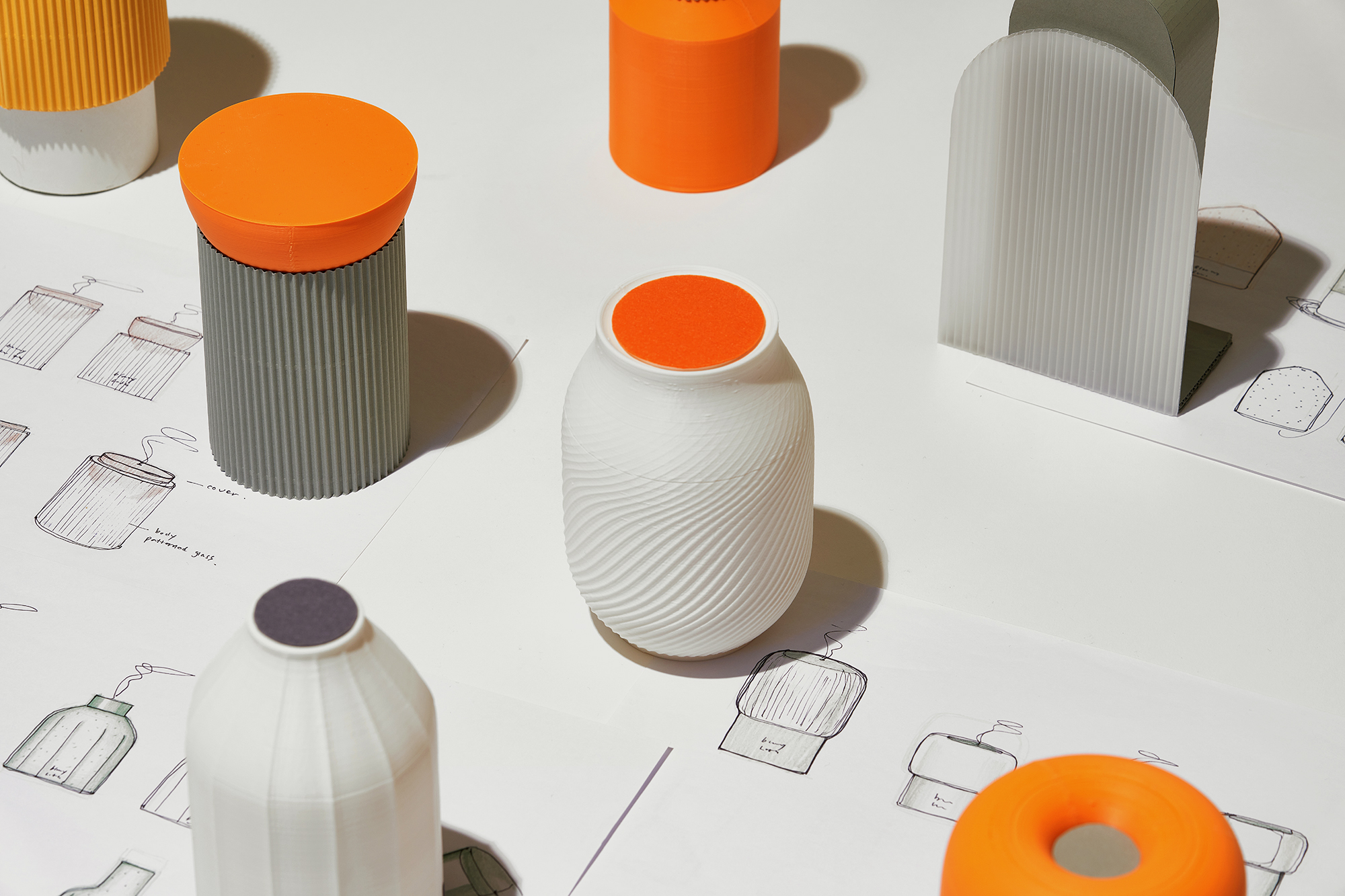 A lightweight and refreshing 'Beyond Hand Refresher' with a design that can be used anywhere, anytime.
This mist-type product is designed with a focus on the concept to deliver a feeling of grip that can fit snugly in the user's hand and a sense of freshness. The round container design, which is said to be inspired by soap, presents a simple and friendly image to consumers.
가볍고 산뜻한 'Beyond Hand Refresher는 언제 어디서나 사용할 수 있도록 디자인되었다. 미스트 타입의 제품으로 사용자의 손에 편안하게 들어갈 수 있는 그립감과 신선함을 전달하기 위해 컨셉에 중점을 두고 디자인되었다. 비누에서 영감을 얻은 원형 용기 디자인은 소비자들에게 단순하고 친근한 이미지를 선사한다.

Client : LG Household & Health Care
Hand Refresher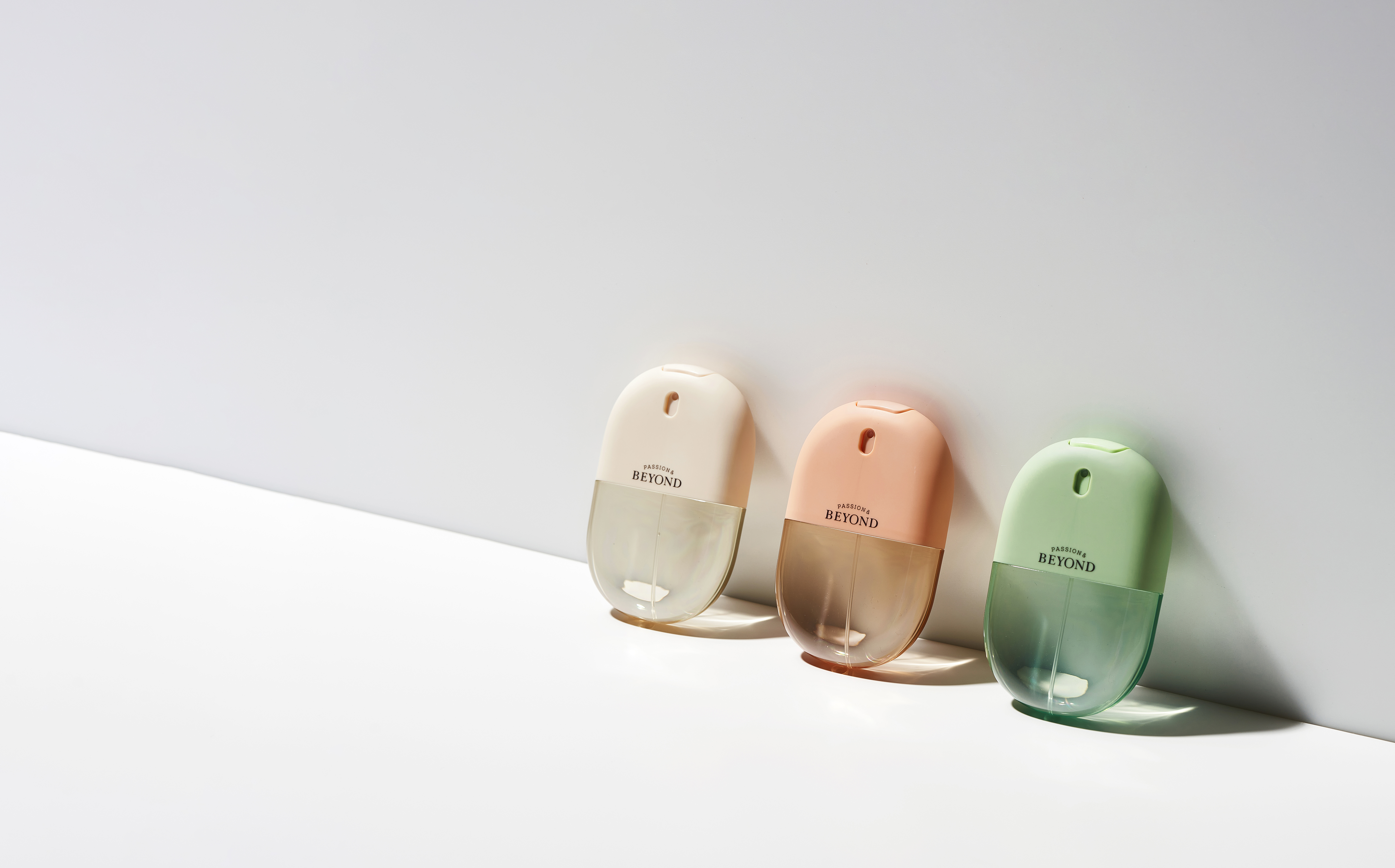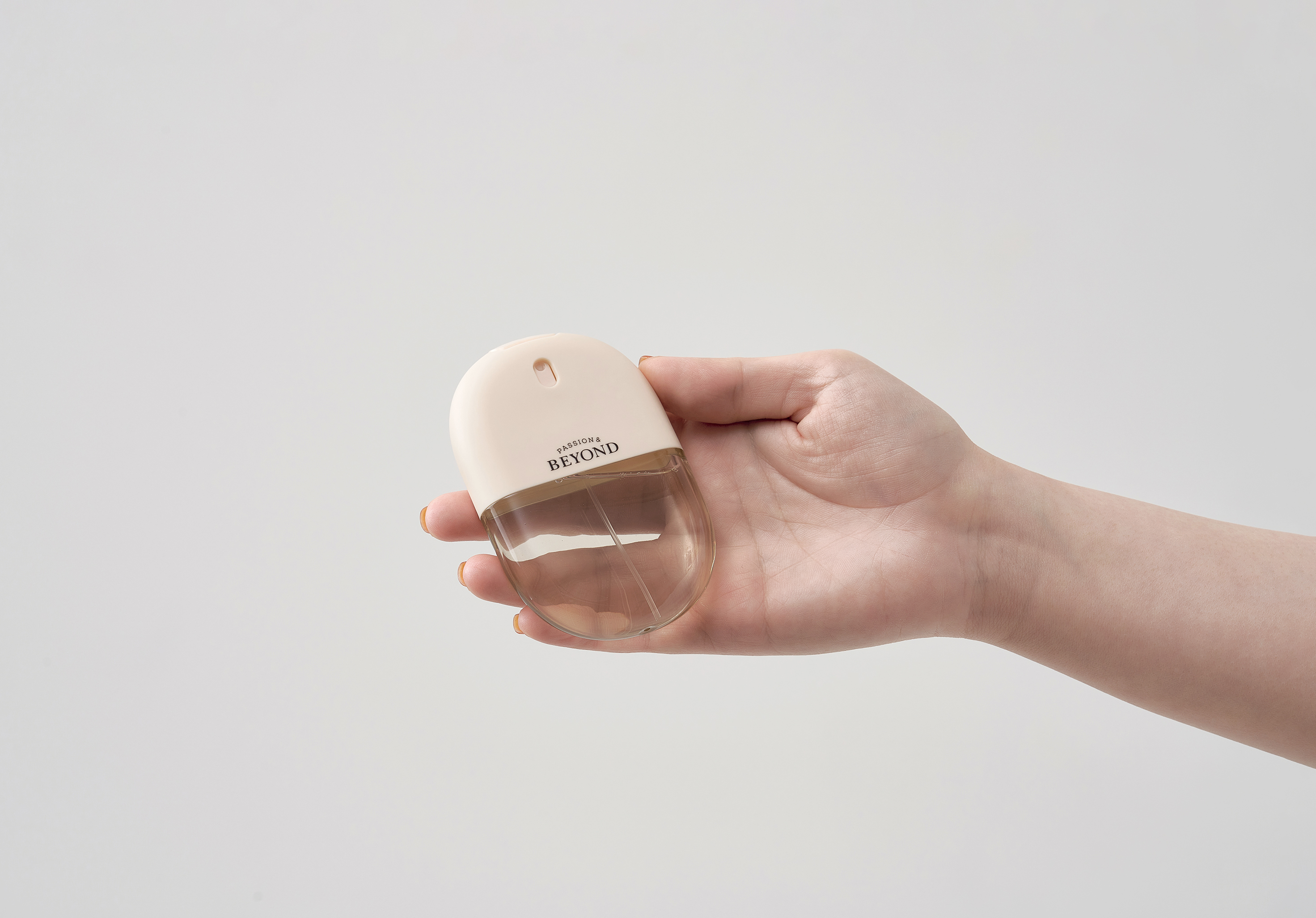 Designed and produced by found/found, S23 Galaxy Studio experience kits, contents, and photo studios can also be found at 22 university campuses in Seoul, Gyeonggi-do, and each region, including Yonsei University, University of Seoul, Hankuk University of Foreign Studies, and Chung-Ang University.

파운드파운디드가 디자인 및 제작한 S23 갤럭시 스튜디오 체험형 키트 및 컨텐츠, 사진관은 연세대, 서울시립대, 한국외대, 중앙대 등 서울과 경기 및 각 지역의 대학 캠퍼스 22곳에서도 만나볼 수 있다.



Samsung Galaxy S23 Studio
Samsung Electronics, Cheil Worldwide

Galaxy ecosystem uses the form of the Galaxy GUI as a graphic motif to deliver concise and intuitive information. It shows the function of the Galaxy One UI called 'Make the Essence clearer'.
간결하고 직관적인 정보 전달을 위해 갤럭시 GUI의 형태를 그래픽 모티프로 활용한 갤럭시 에코시스템. 이는 '본질을 더 선명하고 또렷하게' 라는 갤럭시 One UI의 기능을 보여준다.




Samsung Galaxy S23 Studio
Samsung Electronics, Cheil Worldwide